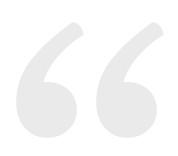 Check out what our friends are saying! They want you to know how we helped them improve their life.
Want to share your experience? Fill out this simple form.

You won't be dispappointed!
Reassured by all the great reviews, I made an appointment and can I just say "Best Experience Ever"! For a first time facial and a sceptic at that, I wasn't sure how my face would take to the products but after some reasurrance from the Esthetician, Lauren and the beyond friendly owners, I'm honestly glowing walking out of there. This spa is everything it should be from a professional and friendly staff, super clean environment and pure relaxation! I will certainly be coming back and next time with my sister 😉!
Lovely experience
As always, wonderful/friendly staff. Facial yesterday was simply heavenly! Thank you Lauren!! I do receive regular compliments on my skin, but after my facial(s) it really gets noticed, and I always refer your Spa.
Your new "addition"
Kalahn is very passionate & excited to be there….refreshing! Also love the calm, cheerful & open feel to your facility!
I will definitely be back!
I went to see Roxanne for Botox at their new location (very easy to find). The new office is really pretty and inviting. I was immediately welcomed and asked if I would like some water or wine. Roxanne did my Botox and she did an amazing job…I will definitely be back!
Very pleased
I followed Lauren from a previous spa in Brentwood. Simply love her demeanor, not to mention facials/brow work. The Atmosphere at SR is very peaceful & relaxing.
Love!
I've been coming here for my brows and skin for a few months now. Heather is so great! She remembers how I like my brows, and makes sure they are perfect. She is also taking care of my acne-ridden skin and my skin is loving her! Thank you!
Jessica Law did an amazing job.
I went in to see Jesse due to a problem I was having with the adhesive on my lashes. I have known Jess for sometime and think the world of her. She did an amazing job and tested me for skin sensitivities to see which adhesive was causing me the problems. Thanks Jesse!
Highly recommend you give them a try!
Love this medi spa! I've been to the spa several times now for laser hair removal, a ZO facial and ZO skincare products. The staff is great! Very patient, helpful and educated about the services and products they offer. Highly recommend you give them a try!
They have a loyal customer in me.
I love this place. Very friendly, very knowledgeable and go above and beyond to make sure you get the result you want. They have a loyal customer in me.
This spa rocks!
Awesome! I've been to many spas and this one rocks it! The "team" that is in place is superb–very friendly, knowledgeable and professional. I'm a happy, new customer who will be a regular customer starting today. I highly recommend Skin Renew to all. Keep up the good work, girls!
So much care.
Roxanne was excellent. She puts so much care into doing what she does. I've never had anyone, even a doctor, spend as much time and interest in me and what I needed, as she did. She's the best!