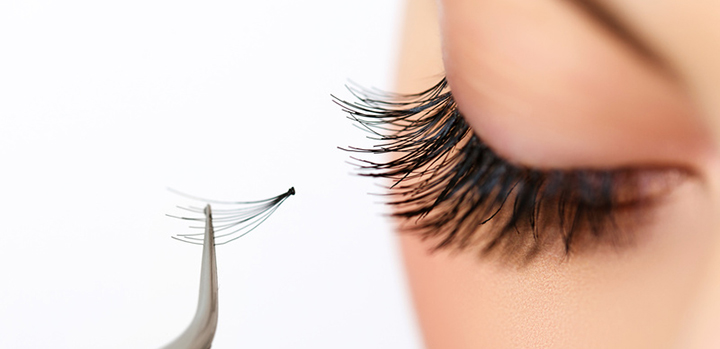 Full set…$260
Partial set…$160
1 week fill…$35
2 week fill…$70
3 week fill…$95
The Lashe® eyelash extensions are semi-permanent synthetic fibers used to create volume and extend the length of natural eyelashes. You will have instant volume along with long, luscious natural looking lashes.
The Lashe® Eyelash Extensions FAQ
What are The Lashe® Eyelash Extensions made of?
The Lashe® eyelash extensions are made of premium synthetic materials. They are nylon based with an organic silk core. We also use hypoallergenic, cruelty free and machine cut genuine mink lashes. The shine and shape will not be affected by water, heat, steam or sweat and will keep up with your busy schedule.
Is the adhesive safe?
Yes. The Lashe® formulated the Rapid Dry and Fume Free adhesives which are medical-grade, designed and produced at an FDA certified facility. The Lashe® adhesives are the safest, most steril and highest performing adhesives available. You will not sense the adhesive during the appointment. Please let your stylist know during your consultation if you have an adhesive or latex allergy so that they may perform a patch test.
How long do The Lashe® Eyelash Extensions last?
The Lashe® semi-permanent extensions can last for as long as you maintain them. To maintain the look, Re-Lashe appointments are necessary every 4 to 6 weeks to replace the lashes that have shed or outgrown naturally. Our adhesives are formulated to hold the lash in spite of water, heat, steam or sweat, and can keep up with your busy lifestyle. The Lashe® Conditioner can be applied twice daily, to prolong the life of the extensions.
Will I be able to sense I am wearing The Lashe® Extensions?
No! Because the extensions are placed 1 millimeter away from the base of the natural eyelashes, you won't be able to feel the extensions. The Lashe® extensions unique lightweight design ensures that your new extensions will feel like they are your natural eyelashes. The technique of our stylists and their ability to accurately attach a single lash extension to one natural lash ensures you will not feel them or any discomfort. Also, the adhesive is so flexible that the lashes move with your natural lashes, even in a wind gust.
Can I swim, spa or have a facial service while wearing extensions?
Yes! The Lashe® extensions application can keep up with your busy lifestyle. Our clients love how our extensions last and last, even when worn on vacation, skiing, swimming, snorkeling, and sunning all day! We recommend that you wait 24 to 48 hours before visiting the spa, tan, or spray tan to allow adequate adhesive bonding. After that, resume your regular schedule.
Can I wear mascara with The Lashe® Eyelash Extensions?
Yes! Although the extensions give the appearance of wearing mascara, some women choose to wear mascara. We recommend using a specially formulated mascara for lash extensions. Other mascaras will cause premature shedding. If you choose to wear mascara, apply sparingly and only on tips; never apply from base to tip.
Do The Lashe® Eyelash Extensions harm my natural lashes?
No! Since the extensions are applied to your natural lashes away from the base, never touching the skin, the growth cycle of the natural lash is not affected.
Is the Eyelash Extension Application comfortable?
Yes! It is such a comfortable process that most of our clients are so relaxed that they fall asleep. It is the same as going for a facial.