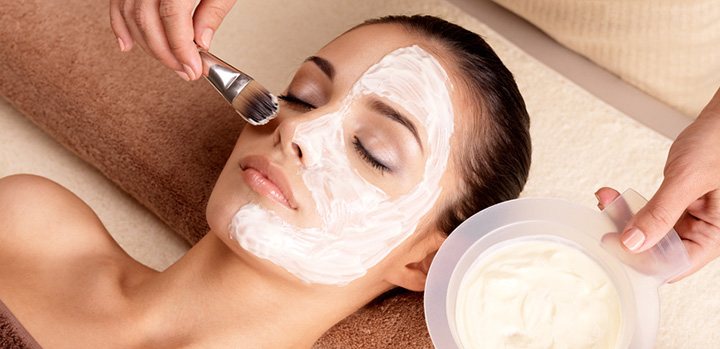 Call for pricing.
Oxygen Facial
The oxygen facial gives your skin that fresh 'glow.' A continuous flow of 90 to 95 percent pure oxygen under hyperbaric pressure (compared to the 18 to 21 percent naturally in our environment) is said to enhance the absorption of the serums so you theoretically get more benefit from the ingredients. Oxygen is also naturally antibacterial and has a cooling, calming effect. It feels like a blast of cold air on the skin. Great for decongesting the skin, removing impurities, brightening and lightening for sun damage, and evening tone and texture. The perfect refreshing facial after a long trip, or to achieve that 'glow' for an upcoming special event.
Medical Facials
This relaxation of a facial combined with medical grade products cannot be found in a regular day spa. Skin Renew uses the latest in ZO® Medical products and therapies to reverse signs of aging, sun damage and acne, while enhancing your skin at the cellular level. As it is the main focus of our skin care treatments to achieve exceptional maximum results.
Custom Facials
This level of treatment allows for the most progressive protocols, technologies, and products. Each treatment involves a customized protocol of skin analysis, deep pore cleansing, exfoliation, steam scrub massage, extractions, peptide hydration, and sun protection for a healthier complexion.
Back Clarifying Facials
This is a treatment for anyone with back acne. This treatment includes deep cleansing, steaming, scrub massage, extractions and a peel that softens hardened sebum, controls oil and lifts superficial scarring. This is an excellent for those experiencing excessive oil glands and blemishes.
Acne Detox Facials
This treatment is suggested for those experiencing clogged pores, oily skin, or blemishes. This treatment includes microdermabrasion, deep pore cleansing, steaming, facial scrub massage, exfoliation, extractions, treatment serums and is finished with an oil free sunblock along with a custom treatment program.