Neocutis brings the power of Biotechnology to Skincare. Unparalleled Swiss Innovation available exclusively through physicians.
---

ZO® Skin Health provides results-oriented therapies tailored to meet your specific needs. Delivering clinically proven results, these solutions maintain healthy skin that is strong, smooth and firm, evenly toned, and fully hydrated.
---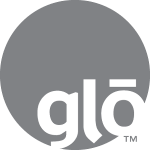 GLO MINERALS offers a mineral makeup system uniquely designed for skincare professionals and thier clients. The award-winning formulations deliver unsurpassed coverage, UV and environmental protection and an exceptional spectrum of mineral pigments. Talc-free and non-comedogenic, glo-minerals provides the ideal choice for the most sensitive skin.
---

Pioneered by a team of engineers and entrepreneurs in Seattle, Washington, Clarisonic combines proprietary technology with a revolutionary vision to redefine skin care. Originally developed for skin care professionals to use in treatment, Clarisonic quickly became the #1 cleansing brush recommended by leading US dermatologists, estheticians and spa professionals – transforming the skin care industry, one pore at a time.
---

Designed for doctors, but beneficial and available to everyone, Oxygenetix is a truly breathable foundation and moisturizer created for post care in healing & camouflaging, as well as a daily wear makeup to keep skin in optimum condition.
---

The principal ingredient of Baby Foot is a fruit acid* which is very gentle, when compared with other acids. Fruit acid penetrates into the layer of dead skin cells and works on the desmosomes which lie between the skin layers. This activates the peeling process. The cells in the dermal layer are forced to the surface and then peel away naturally, due to the metabolic process. Healthy skin renews itself in a 28 day cycle.
---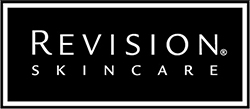 For over 25 years, Revision Skincare has provided physicians with clinically proven, high-performing skincare products. Using only the purest, most efficacious ingredients, the Revision Skincare collection was formulated to provide targeted solutions for enhancing skin's appearance and reducing signs of aging.
---