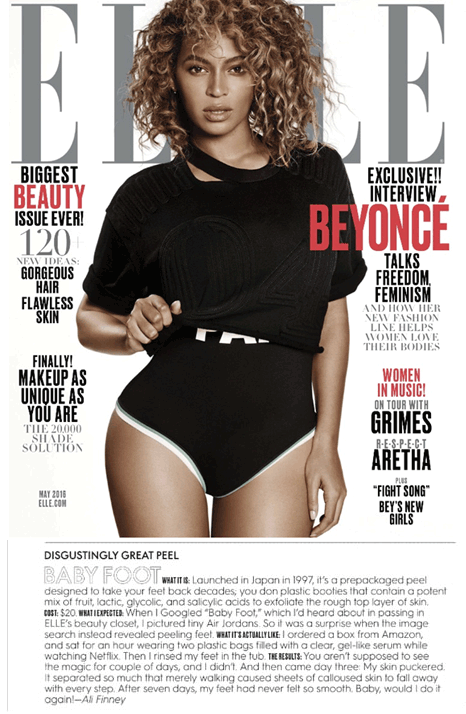 Babyfoot is featured in ELLE Magazine and is described as a "Disgustingly Great Peel"
by Ali Finney
"What is it: Launched in Japan in 1997, it's a prepackaged peel designed to take your feet back decades; you don plastic booties that contain a potent mix of fruit, lactic, glycolic, and salicylic acids to exfoliate the rough top layer of skin.
Cost: $20
What is Expected: When I Googled"Baby Foot," which I'd heard about in passing in ELLE's beauty closet, I pictured tiny Air Jordans. So it was a surprise when the image search instead revealed peeling feet.
What it's actually like: I ordered a box from Amazon, and sat fir an hour wearing two plastic bags filled with a clear gel-like serum while watching Netflix. Then I rinsed my feet in the tub.
The results: You aren't suppose to see the magic for a couple of days, and I didn't. And then came day three: my skin puckered. It separated so much that merely walking caused sheets of calloused skin to fall away with every step. After seven days, my feet had never felt so smooth. Baby, would I do it again!"
Skin ReNew always has Baby Foot in stock. No need to wait for the mail to start seeing the magic reveal baby smooth feet! Stop in today.