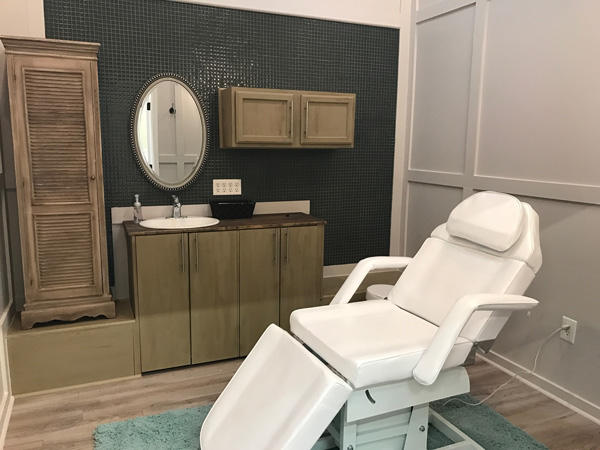 Skin ReNew combines spa luxury with medical grade effectiveness. We offer an exclusive range of the most advanced and high-tech, non-surgical, image-enhancing treatments for both face and body, for men and women. We're driven by innovation in medical beauty and are able to deliver an utterly inimitable experience, complete with all the perks that only a premium establishment can offer. We specialize in laser, IPL, anti-aging and injectable technologies, and offer a complementary assessment to all first-time customers. Whether you are looking for beautifying or therapeutic benefits, our highly-trained clinical skin specialists and medical team will recommend the best possible treatment to suit your individual needs. Our expertly trained staff performs the clinical cosmetic procedures, with supervision from a physician. Aesthetic procedures include Botox Cosmetic, Juvederm, MD Grade Peels, Microdermabrasion, Dermaplaning, Mirco-Needling, Laser Skin Tightening, Laser Genesis and Laser Vein Therapy.
Our Mission
Our goal is to improve our clients' lives by helping them feel fabulous about the way they look & feel by….
Individually assessing each client and understanding their goals.
Assisting each client in creating a personalized skin action plan.
Working with each client to implement their plan, and evaluate results.
WE HOPE TO DELIGHT EVERY CLIENT AND EARN THEIR LOYALTY BY GIVING THEM:
A fun, client-centered environment
A phenomenal team of professionals
The most advanced technology
The latest skincare products and procedures
And RESULTS
Our aesthetic services are not designed to just make you look younger; they have been created to help you feel completely rejuvenated! To achieve this goal, we believe in a customized approach using our expert services offering the best quality customized skincare treatments. Wrinkles, dull, sagging skin, pigmentation, sun damage, acne and volume loss don't stand a chance against our dedicated team of skincare specialists. Bring out the new you!
Meet Our Staff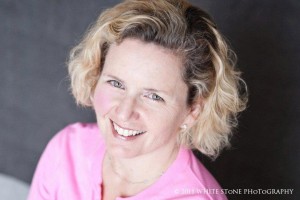 Margaret M. Brennan, MD, Medical Director
Dr. Brennan was born and raised in Stamford, CT but has always felt a deep connection with Nashville since her mother attended Vanderbilt University. She attended Colgate University and New York Medical College. She went on to complete her internship and residency program in Obstetrics & Gynecology at Keesler Air Force Base. After completing 2 years as an attending in the OB/Gyn department at Scott Air Force Base in Belleville, Illinois she moved to Nashville and was a partner at Piper, Brennan & Schlecter Ob/ Gyn for 5 years. She and her husband moved to Richmond, Virginia for 3 years where Dr. Brennan was an assistant professor at the Medical College of Virginia. She then returned to Nashville and was in private practice from 2002 until 2013 at which time she closed her practice to pursue other interests in the Women's Health arena and to be available for her 2 young teenage children. In that time she has been a consultant with a passion for women's health and wellness, including weight loss and menopause management. She has been associated with Roxanne & Ashley since soon after she arrived in Nashville in 1994 and is excited about being a part of Skin ReNew Medical Spa.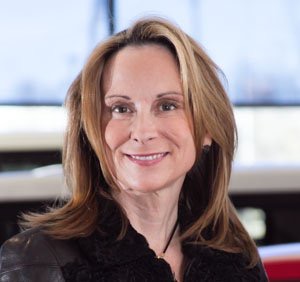 Roxanne McDonald, Registered Nurse
Roxanne is our Registered Nurse (RN) who administers all of Skin ReNew's injectables which include Botox & Juvederm products. Roxanne uses her artistic talents to enhance every patient's beauty. She consults with each patient individually and develops a plan which is best for him/her. She believes when a patient looks & feels their best, their self esteem soars and good things happen. Roxanne is master certified with Allergan products.
Roxanne graduated from Indiana University with a Bachelors in the Science of Nursing. Previously, she worked in Indianapolis, Indiana on Lifeline Helicopter as a Flight Nurse. Past experiences include working as a Nurse Administrator at the Indianapolis Motor Speedway.
Roxanne is married to Art and they live in Nashville. She is an avid animal advocate and they have 3 dogs. Roxanne currently serves as the Chairman of the Board at the Rochelle Center which specializes in supporting Adults with Intellectual and Developmental Disabilities.
Lauren Eldridge, Esthetician
Lauren is a licensed esthetician born and raised in Brentwood, TN. While obtaining her degree in fine arts in her early 20's, Lauren battled skin cancer, leading her to change her career path to that of an esthetician. She became a skincare expert, passionate about educating clients of all ages in methods of skin and sun protection.
Attributing her knowledge of color, design, and symmetry to her fine arts degree, Lauren is known for creating the perfect arch and tint for eyebrows based on these principles. A self-described "skincare product junkie", she is passionate about results and client education, creating healthy skin using manageable, simple, and effective steps. Lauren specializes in getting clients healthy, glowing skin using relaxing facials, oxygen facials, and medical grade products.
Rachel Ortize, Medical Esthetician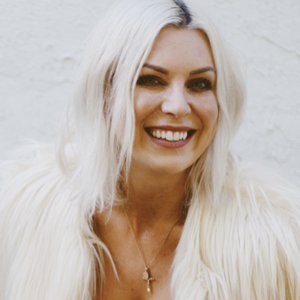 Rachel is a professionally certified microblader who is trained in the most advanced techniques, including the use of synthetic pigment. Newly relocated from Los Angeles with her husband and three kids, she has over 10 years experience in the beauty industry. In her career, she has worked in both Seattle and Beverly Hills salons alongside the most elite stylist in the world.
With her years of professional experience, and a love for all things beauty, Rachel has a gift for creating the perfect brow to compliment your specific face shape and skin tone. She believes that through microblading, anyone can achieve amazing brows and bring symmetry and balance to their overall appearance.
Book your appointment today to get the best brows of your life.
Riley Fankhauser, Greeter/Hospitality Coordinator
Riley is a 3 year old golden retriever. Riley is in the office most days patiently waiting to greet our guests upon arrival. She takes great pride in making everyone feel welcome, and creating a fun relaxed environment at Skin Renew. A celebrity in her own right, she has been featured on the VisitFranklin.com "Best Photo Board". She works hard to maintain her social media presence, gaining Instagram followers daily. When she is not working, Riley spends most of her time playing with her boy, Caden. Make sure to meet her on your next visit.